Accuracy, Quality, and Dependability
Hall Appraisals of Real Estate LLC produces an accurate quality report that meets or exceeds the clients needs.
Mr. G. David Hall brings a great deal of knowledge and experience from his business career in Florida, Massachusetts and New Hampshire.
David's thirty years of professional work experience includes: Real Estate Appraising, Orlando Board of Realtors, Marketing, Technical Operations, Logistics and Project Management.
Mr. Hall holds Real Estate Appraisal Licenses in Florida, Massachusetts and New Hampshire, a Masters Degree from Lesley University, and a BS from the University of Lowell.
Call or email for references and information on appraisals for property purchase, refinancing, or individual requirements.

Certified Residential Appraiser RD7799
Residential Appraiser Instructor IR2000125
Appraisals of single and multi-family residences, condominiums, land, FHA and VA appraisals, licensed in FL, MA and NH.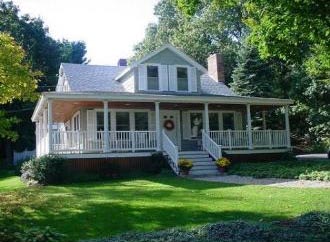 email : info@hallappraisals.com
Hall Appraisals of Real Estate, LLC
PO BOX 470882
Celebration FL 34747-0882
Call David Hall
Telephone 321 939 1906
FAX 321 939 1907